Rivershore Books is thrilled to announce the publication of our newest book,
Purple Eyes
by Shalight Saja. The author is an abuse survivor, and her poetry captures both the pain she experienced and the beauty of the healing she received. No matter your story, there is comfort in the fact that the feelings expressed in
Purple Eyes
are universal.
Purple Eyes is a collection of poetry written during a young woman's healing process after six years of abuse. It is a story of the early stages of her journey toward defining herself by who she wants to be rather than by what has happened to her.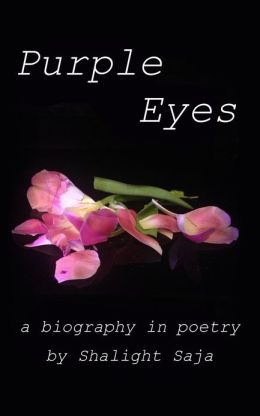 This beautiful book of poetry is available for $8.99 in paperback and ebook formats, on Amazon, Barnes & Noble, and Smashwords:
Paperback (Amazon)
Kindle
Nook
Smashwords